At Beavertail, we are busy building your dream boat.
Our customer Joe Fox of Burlington, WI wanted us to create the biggest, baddest watercraft we ever created. Joe filled us in on his custom design spec, as well as the additional custom boat options he was hoping to have on his new Dream Boat.
At over 20 feet long, Joe's Beavertail 2072 was nicknamed the "Monster Jon." Joe's boat has a beam of 96 inches (8 feet long!), and this boat was made for serious hunting and fishing excursions. Powering this beast is a 90 HP Evinrude E-Tec, as well as a 35 HP Beavertail Long Tail Mud Motor. There is literally no stretch of water that this boat can't punish. Complete with seating for four, a swamp light at the bow, and custom camo paint – this boat was ready for the water on the day Joe took delivery.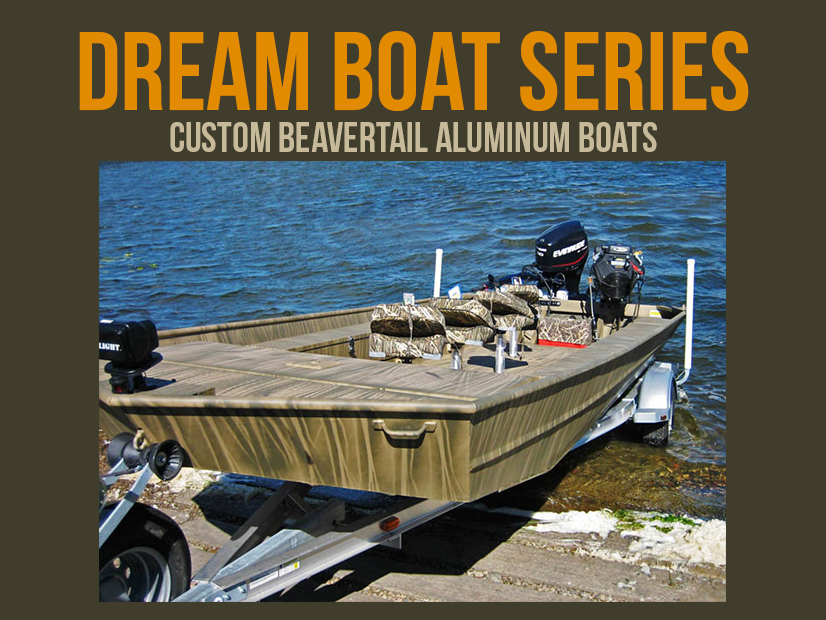 ---
---