DREAM BOATS: ALL PURPOSE JON
At Beavertail, we are busy building your dream boat.
When it comes to a Jon Boat, most folks are looking for a lightweight, flat bottom boat that can be easily hauled from duck pond, to the next pothole, or even a small river or stream. Compromising on quality, craftsmanship and features shouldn't be part of a boat building experience. At Beavertail Custom Aluminum Boats, we can build your Dream Boat.
This wasn't the first opportunity for Beavertail Boats to build an all-purpose Jon Boat that could handle ponds, lakes, rivers and streams. However, we typically don't build any two boats the same.
This Custom Beavertail Aluminum Boat is an 18′, Custom Camo Painted, all purpose Jon Boat. This model is equipped with Extra Wide Gun Boxes, a Live Well, Fishing Electronics, and a Trolling Motor. Powering this watercraft is a Beavertail Long Tail Mud Motor. An all purpose Jon Boat should truly be unique in it's "all purpose" fashions, which is why we call this the Beavertail All Purpose Jon Boat!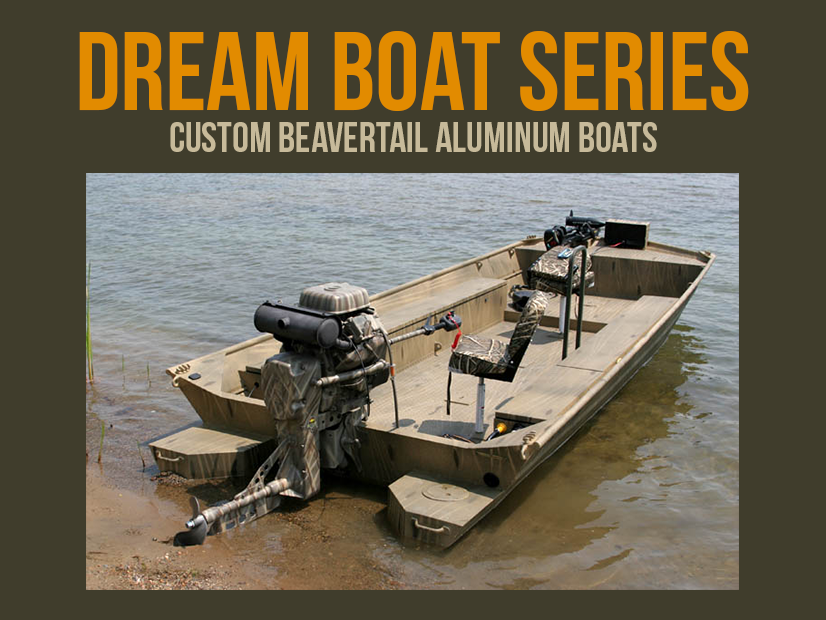 ---
---