DREAM BOATS: FISHING MACHINE!
At Beavertail we are busy building your dream boat.
When we were asked by a customer in Georgia to build a Custom Beavertail Aluminum Boat that could be used for fishing the numerous estuaries along the Georgia Coastline, we jumped on the opportunity! These estuaries are where the tide meets the streams/rivers and they are known for varying water levels ranging from a few inches, to several feet deep. To access these rivers and streams, our customer needed a watercraft that could handle anything these rivers could do to present a challenge.
After meeting with the customer to understand both his basic needs, and the options he wanted on his new Beavertail Custom Aluminum Boat, our team went to work on building a one of a kind Custom Coastal Fishing Machine!
The customer decided he wanted an extended front deck, wider gun/storage boxes, custom epoxy pain, as well as pre-wired options for a GPS and boat electronics. To power this fishing machine, our customer decided on a Gator Tail Shortshaft to make this an ideal inland/coastal fishing boat.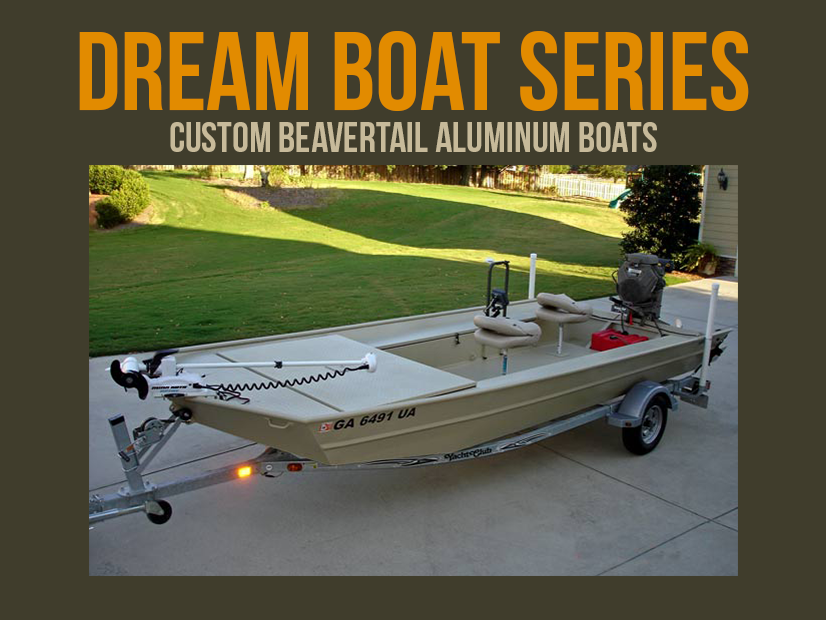 ---
Tags: Coastal Fishing, Custom Aluminum Boat, Fishing Boat

---